Welcome to the VEA Martial Arts Academy Home Page!
About Us:
The VEA Martial Arts Academy is a martial arts school that teaches Kenpo Karate and a highly effective form of Filipino based Martial Arts (FMA) known as Tenio's DeCuerdas Eskrima. The VEA Martial Arts Academy was created as a joint venture between the director of the Victorious Elite Allstars (Amy Acaya), Kenpo Instructor Larry Acaya & DeCuerdas Eskrima Instructor Mike Cardenas. Our goals are to provide practical and quality instruction at reasonable rates to our students and to expose them to other martial arts disciplines through collaborative martial art workshops. If you ever wanted to earn a belt in one system while at the same time cross train in many other martial art systems then the VEA Martial Arts Academy may be the home you have been looking for. However, be aware that class instruction is rigorous and we always demand 100% effort from every student. The adult eskrima class does not train for sport, we train for practical application of techniques for our own survival or for protecting our loved ones.

Providing quality instruction in Kenpo Karate and DeCuerdas Eskrima while giving students the knowledge and skills to defend themselves with or without the use of weapons.



Wolf Pack Affiliates:
The following program has been designed by Maestro Michael Cardenas for schools and institutions of good spirit looking to become affiliate schools and adopt the art of DeCuerdas Eskrima as a supplementary program to their own martial art style and or system. The program is designed to introduce the fundamental foundations of the art and to further build upon with continued practice, mentorship, and mastery. It is said that Tenio's decuerdas contained 13 different systems within it, while what is included and captured in the affiliate program does not capture the entirety of the complete system, it does lay the foundational bedrock for further instruction in the art with Black Belt instructors from the "Black Wolf Pack-DeCuerdas Club". The program consists of 4 levels of certification, certification is earned once proficiency is shown in those areas. The once caveat is that level-4 certification is the application of the DeCuerdas principles into the student's primary art and or continuation of study in more advanced concepts extrapolated from levels 1-3 as well as advanced concepts, principles and techniques from Maestro Mike Belt Curriculum that he created. ​
Black Wolf DENS:
Black Wolf Dens are affiliate schools operated and overseen by 2nd degree Black Belts or higher of Maestro Mike Cardenas. DEN-1, the original school, is located in Manteca CA at the VEA Martial Arts Academy. Affiliate DENS follow original DeCuerdas curriculum for belt ranking of their students but may supplement their program with additional ideas or concepts spawned from their DeCuerdas background and or from other systems. DEN Leaders are also proficient in the certification material (levels 1-3) that has been developed for affiliate packs.

Black Wolf PACKS:
Packs are existing martial art schools of a different system and or style (e.g. Karate, Kenpo, Taekwondo, Jiujitsu, etc..) who are wishing to learn foundational aspects of the Filipino Based Martial Art of DeCuerdas. Foundational material is covered in 4 levels of certifications which was developed by Maestro Mike Cardenas for the purpose of propagating the art of DeCuerdas and to share its unique principles and concepts with other martial artists. Each affiliate pack will be mentored and coached throughout the certification process as well as tested for promotion from each level. Certificates of completion will be awarded to affiliate pack members as they progress through the certification level. Packs are highly encouraged to attend the affiliate rendezvous training camp that will occur at a minimum of once per year at DEN-1 or other Black Wolf DENS for review and training of advanced level-4 material as well as material from levels 1-3.
Other Programs:
Planned Community Outreach Programs:
C.I.P Primary Purpose:

Community Involvement Programs (C.I.P) Our primary goal is to teach self defense principles for survival and leadership skills to local high schools, community organizations and all interested local Junior ROTC programs.

Leadership Development:

The VEA Academy is passionate about developing leaders of our youth, especially those who may be considered disenfranchised. We recognize the fact that many of today's children do not have the support systems in the form of youth programs that they once had. We are committed to helping at risk youths develop a positive sense of self and in becoming productive members of society through leadership development, nutrition and physical fitness via the practice of martial arts.

Empowerment:

The VEA Academy wants to empower those who are victims of violent crimes, especially women, to regain confidence and positivity through strength, discipline and espirit de corps.The VEA Martial Arts Academy will also empower participants through intense physical fitness and healthy eating habits.

Self Defense Workshop:
The VEA Martial Arts Academy offers 3 developed Self Defense workshops ranging from a fundamental workshop, intermediate and an advanced workshop. We can also customize a self defense program to meet your needs or the needs of your organization.

SD100:
Fundamental Workshop: The study of Awareness, Assesment and Action steps in self defense. Including tactics of defense against an unarmed attacker.
SD101:
Review of SD100 principles and introduction to defenses against an armed attacker.
SD102:
Review of SD100 & 101 principles and further defensive skills along with offensive skills are taught to the participants. Pain compliance principles, and escalation of force principles are addressed in this course.


---
---
Location:

Home of the Victorious Elite Allstars
17978 Ideal Parkway
Manteca, CA 95336


Class Hours

Kids Kenpo Classes:
(Private Kenpo lessons are available for working adults)
Instructor: Sensei Larry Acaya

DeCuerdas Eskrima Classes (Ages 13 +)
Thursdays 7:30pm - 8:30pm (Temporarily Cancelled due to COVID.)
Sunday's 9:00am - 10:30am
(Currently only offering Sunday Classes during the pandemic)
Instructor: Guro Mike Cardenas

Interactive Map Shown Below
---
Primary Instructors
Sensei Larry Acaya

Kenpo Instructor
The Kenpo Karate Program is taught by Sensei Larry Acaya. Mr. Acaya started his martial arts training in Kajukenbo under the Charles Gaylord system. He earned his Shodan Black Belt in Kosho Ryu Kenpo under Sensei Jason Cortez by Soke Mitose. Sensei Acaya is a great instructor who always focuses on quality. One of hsi favorite sayings is as follows:
"A black belt was a white belt who never gave up".
Sensei Acaya's primary instruction is to children under the age of 13. But does offer private lessons for working adults seeking to learn the art of Kenpo. Sensei Larry also continues to teach at the Cortez Martial Arts Academy which is the primary Kosho Ryu school in Lathrop CA. Fundamental elements of DeCuerdas will be taught at each kenpo student for each belt ranking. Other weapon techniques will be taught by Guro Mike Cardenas including, but not limited to, the Bo Staff, Tonfa & Kama's.

---

Guro Mike Cardenas (3rd Degree Black Belt)

Eskrima Instructor
Tenio's DeCuerdas Eskrima System as taught to me by GM Gonzalezis is an extremely effective and practical martial art system. I will introduce you to our conceptual way of thinking about martial art tactics. It is through combative concepts that one can directly apply our system to our modern day society. After twenty years of study with GM Art Gonzalez I have had the fortunate pleasure to learn a variety of weapon system under our umbrella, systems involving various bladed weapons, sticks and staffs, as well as grappling arts known as Dumog, and Buno. GM Gonzalez' instruction and the foundation of this art revolve around Six Key words (Striking, Choking, Locking, Throwing, Sweeping, and Grabbing). DeCuerdas Eskrima is not intended for sport, although we can adapt for this arena, we primarily train for survival and can be considered a worse case scenario school. At the VEA Martial Arts Academy, we also focus on fitness and nutrition in order to create a healthy base to better employ the variety of martial arts techniques at our disposal. I have attempted to mesh my years of martial arts training and my formal academic background to develop quality instruction and self empowering workshops through positive reinforcement that will continue to serve and benefit law bidding citizens and students who are accepted into the VEA Martial Arts family. With criminal activity on the rise as well as world terrorism, I feel that it is important and my duty to share with others self defense and offensive tactics that may one day serve to save a life or escape a dangerous situation. I discontinued my training with GM Gonzalez as of March of 2019.

Due to the nature of the art primary instruction is for students over the age of 13.

---

Newest Black Belts (Above)
Quintin May (Left) & Shamus Pond (Far Right).
​First Degree Black Belts Awarded May 2016

VEA Eskrima Black Belts
Guro Robert May (Left)
Master Mike Cardenas (Center)
Guro Travis Pond (Right)


Above photo:
​Private students Jen and Jenny. Graduation from Combative bootcamp.
---
Victorious Elite Allstars Owner and Operator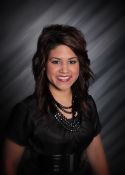 Amy Acaya is the current owner and head coach for VEA. The VEA Martial Arts Program is a newly added component at the VEA Academy.

During her childhood she was involved in many sports, gymnastics and dance. It wasn't until she was 14 years old that she found her true passion in cheerleading. Amy cheered on her high school competitive team for three years and was also on the school's dance team. During those years Amy had the opportunity to perform at the Women's World Cup Finals with Jennifer Lopez and in the halftime show at the Citrus Bowl in Florida. Immediately following her graduation from high school, she began coaching for East Union HS Cheer Team and instructed the freshmen through varsity levels for 3 years. Amy got her first taste of allstar competitive cheerleading by coaching for Cheer Odyssey for 2 years. She loved the fast paced routines and level of difficulty that allstar cheer had compared to high school cheer. In 2004, Amy, along with a group of ladies, founded Victorious Elite Allstars.

It has been 5 years since VEA first opened its doors and Amy says," There have been more long practices than I can count and even more proud moments, we've experienced defeat and triumph, frustrations and excitement, shock and surprise, we've said goodbye to many cheerleaders and have welcomed even more to the gym, I have coached some of the same kids for over five years and have been honored to see them grow into young men and women. Everything has been a learning experience and I have some of the best memories of my life, so far. I love all of my families, coaches and staff at VEA and I wouldn't change a thing!"

History:

Victorious Elite Allstars was founded in 2004 by Vicki Crawford, Erica Acaya and Amy Acaya with the goal of enriching the lives of children and their families through the sport of competitive cheerleading. In VEA's first season, practice was held in Manteca High School's wrestling room. Despite our humble beginnings, VEA took home ten 1st places, eight 2nd places and three 3rd places, including four National titles!! Under the current leadership of co-owners Amy Acaya and Erica Acaya, VEA has continued to grow. VEA now has a practice facility with over 4,000 square feet, spring floors, a tumble track and training equipment. With a highly trained, professional team of cheer, tumbling and dance instructors, VEA will maintain it's distinguished reputation in the competitive cheerleading world and carry on with years of success.

Mission Statement:

Our mission is to serve youth and families by providing a safe and positive environment for individuals to maximize their potential both personally and as team members. Our goal is to mentor our athletes by teaching them the importance and value of respect, character, commitment, dedication, integrity, positive attitude, hard work and leadership. Along with promoting valuable life skills, we strongly emphasize good health and physical fitness.

Operating Principles:

o We will make the safety of the young people entrusted to us our number one priority.

o We wil make principle-based decisions consistent with our mission statement and core values.

o We will measure our success primarily by contributing to the positive development of young people and secondarily by competitive success.

o We will focus on serving athletes of all ages and abilities and their families.

o We will utilize sound business practices in order to generate adequate results, which will allow the business to sustain itself.

o We strongly believe that family, religion and school are top priority for every athlete.
---
---